Green Days in Sokołowsko – 28-30 August 2020
Zielone Dni w Sokołowsku
We invite you to Sokołowsko, in the sourth-west of Poland, in the Sudety Mountains, not far from both the German and the Czech borders.
We invite you to the Zdrowie cinema-theater,  Główna str. 36 in Sokołowsko (and to other facilities managed by our partner – the Foundation of the Contemporary Art IN SITU)  for three events:
1.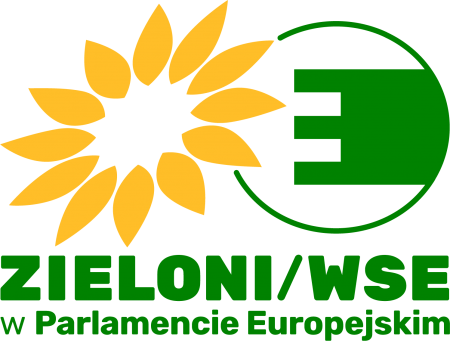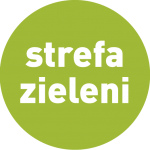 On August 28-30, MEP Jakop Dalunde (Sweden, the Greens / EFA group in the European Parliament) and the Strefa Zieleni Foundation invite to the seminar:
"Green Project for Europe"
Free admission, Polish-English translation
Program:
Friday 28.08
9:15 – Opening, welcoming the participants
9:30 – Jakop Dalunde "Green Recovery Plan for Europe" – introduction to the discussion
9:45 – 11:15 "Green Vision for the Future of Europe after Corona" – debate – Jakop Dalunde, Małgorzata Tracz, Joanna Stolarek, Michal Berg, lead by: Ewa Sufin-Jacquemart and Wojciech Kubalewski

11:30 – 13:00 "What Energy Transition for Climate Neutrality in 2050?" – Radosław Gawlik and his guests: Jakop Dalunde, Miłosława Stępień, Marcin Harembski

15:00 – 16:30 "Will the Circular Economy Save Economic Growth and Future Generations?" – Krzysztof Rzyman and his guests: Anna Pięta, Piotr Barczak (online), Tomasz Wojciechowski, introduction: "power speech" by Anna Pięta

19:30 – 21:00  "Culture in Times of Crisis" – performative lecture by Sebastian Cichocki (video), discussion with Cecylia Malik, Ewa Ciepielewska, Jakub Falkowski, moderator: Michał Suchora

2.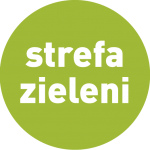 On August 29, the Strefa Zieleni Foundation in partnership with the Warsaw office of the Heinrich Boell Foundation invite you to the seminar:

"The European Green Deal in Times of Pandemic"
Free admission, Polish-English translation
Program:
Saturday 29.08
9:15 – Opening, welcoming the participants
9:30 – 11:00 "What Role will the European Green Deal Play for Poland, Europe and the World?" – debate – Ewa Sufin-Jacquemart and Wojciech Kubalewski, and their guests: Jacek Wasik (online), Adam Wajrak (online), Laura Kroschewski and Baptiste Aguila (online), Dorothy Nalubega (Uganda, online), Justyna Zwolińska, Krzysztof Bestry
15:00 – 16:30 "Ecofeminism. How to Make the Green Transformation Friendly to Women? " – round table with: Sylwia Spurek, prof. Magdalena Środa (online), Dr. Ewa Rumińska-Zimny (online), Ewa Sufin-Jacquemart, Karolina Skowron (online), moderated by: Magdalena Gałkiewicz and Aleksandra Kołeczek; with the participation of Joanna Piotrowska (online) and plenipotentiaries of the Congress of Women from the Lower Silesia region [the round table is organised in partnership with the Congress of Women Association, the venue: Villa Rosa,  Różana str. 1]
1700 – 18:30 "Green Deal for Lower Silesia" – debate – Małgorzata Beślerzewska and her guests: Małgorzata Tracz, Roman Szełemej, Szymon Chojnowski, Irena Kamińska
The participants will receive a special edition of "Green News" magazine (Zielone Wiadomości) devoted to the green transformation and the future of Europe, Poland, the world and the region, after the coronavirus.
Media partner: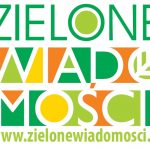 Practical information:
Registration and information for the participants of the Summer University of Zieloni and for the panelists: https://app.evenea.pl/event/LUZ2020
Other participants : transport, accommodation and meals on their own, free admission, free participation in events, offered coffee breaks.
Sanitary requirements due to covid-19: a mask or a visor is obligatory, disinfectants will be in place.
Michal Suchora, Tel .: + 48-725536075, michal.suchora@partiazieloni.pl
Ewa Sufin-Jacquemart, Tel: + 48-664673700, ewa.sufin@strefazieleni.org
Registration mandatory, only for the participants of the Summer University of Zieloni and for the panelists: https://app.evenea.pl/event/LUZ2020
The payment for the accommodation managed by the Strefa Zieleni Foundation must be paid before the departure, by bank transfer to the account of the Strefa Zieleni Foundation (please bring a confirmation of the transfer):
66 1020 1097 0000 7602 0237 0450 title: "participation in LUZ2020"
(from abroad: IBAN: PL66 1020 1097 0000 7602 0237 0450, Swift / BIC: BPKOPLPW)
================================================================
Fundacja Strefa Zieleni (Green Zone Foundation) promotes political ecology, initiates and drives political debate and search for new political solutions, supports local, national, european and global actions –  in line with the ideals and the vision of the Greens: sustainable development, climate, nature and environment protection, social justice and crisis-resistant social policy, rule of law, participatory democracy, freedom of conscience, separation of church and state, freedom of medias and digital rights, responsible governance, corporate social responsibility, green and resilient economy and taxation, fair international trade, agroecology and food sovereignty, human righs, equality of civic rights, feminism, LGBTQ+ rights, pacifism and no-violence.
In Europe, the Foundation cooperates with the Green European Foundation (GEF) and other Green foundations, think-tanks and instituts, and with the European Green Party (EGP) and the Green/EFA group in the European Pariament, promoting their actions and publications.
In Poland, the Foundation collaborates with a number of NGOs and with Polish Green Party (Partia Zieloni), supporting activities like conferences, debates and workshops, exhibitions and other events designed to promote Green visions, ideals and political programs. We also support the independent newspaper Zielone Wiadomości (Green News, www.zielonewiadomosci.pl).
Our Executive Board:
EWA SUFIN-JACQUEMART, President of the Board (Twitter: @esufin), is graduated in sociology from Warsaw University and the Sorbonne in Paris. After few different studies and carriers, between others as a diplomat (Consul of Poland in Luxemburg 2007-2011), she is since 2012 director of the Green Polish foundation "Strefa Zieleni" and coordinates the Green Centre of the Congress of Women.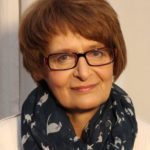 BEATA NOWAK, Member of the Board, is editor in chief of the Green News magazine (Zielone Wiadomości, http://zielonewiadomosci.pl), urban and environmental activist. Founder member of the Polish Green party Partia Zieloni (formed as Zieloni 2004) and of the Congress of Urban Movements.
MICHAŁ SUCHORA, Member of the Board, art critic, art historian and sociologist by education. Co-owner of the BWA Warszawa gallery showing the most interesting phenomena in contemporary Polish and international art. Member of the National Fellow Court of the Green Party.
SUPPORT US!
To promote the Green policy in Poland, to oppose the destruction of wonderful Polish natural heritage, the state of law, tolerance and democracy, the Foundation needs your support. Citizens expect an alternative and politics turned to the future! As we get no public funding, we need money to rise an ecological and democratical awarness of Polish citizens and speed up this proces.
To support Green actions and Green publications in Poland, we need your help.
Send your donation to:
FUNDACJA STREFA ZIELENI, 01-822 Warszawa, ul. E. Schroegera 28
IBAN:   PL66 1020 1097 0000 7602 0237 0450
BIC/SWIFT:    BPKOPLPW
Bank: PKO BP SA,  Od. 3, Warszawa, ul.  Marszałkowska 100-102,  00-950 Warszawa, Poland